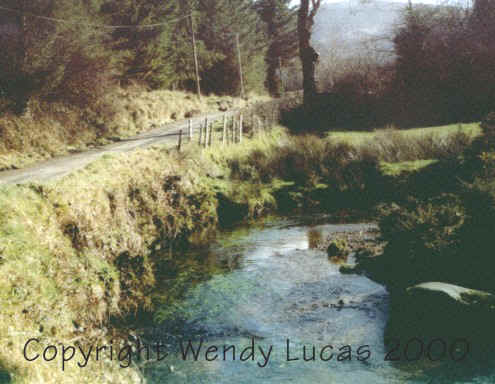 Main Road in the Glen of Imaal
The three Glens. All three Glens are in West Wicklow, The Glen of Imaal itself, Glenmalure, and Glendalough were involved in the l798 rising. There has been much speculation abut where Michael Dwyer and his men hid in the Glen of Imaal. There was a cave used high up on Brittas Hill, another is reputed to be on Lugnaquilla (this has never been found) In The Glen of Imaal the river Slaney rises at the eastern end of the Glen, on the high slopes of Lugnaquilla. Glenmalure valley is one of the wildest and most beautiful. The river Avonbeg flows through it and where the Wicklow mountain road crosses the Glen a ruined barracks of the eighteenth century stands guard. Lugnaquilla and Mullacor rise on either side of the Glen and deer vie with the sheep for food. There the road becomes a rough track leasing into the Glen of Imaal. Glendalough the home of legendary St. Kevin's bed where Michael Dwyer reputedly rested while recovering from received on the battle of the Glen of Imaal.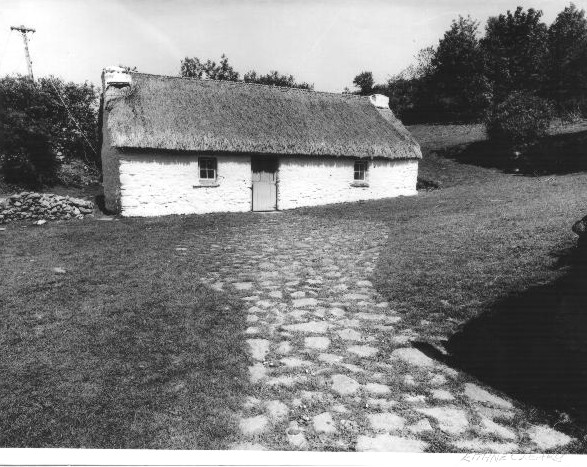 The original cottage had 2 rooms - the kitchen was very large with a fireplace and folding bed there - the fireplace had a hob - it was nothing unusual to rear 7 children in these cottages - the bedroom has a huge wooden old-fashioned bed in it. The cottage was burned down many years ago and was rebuilt by the Board of Public Works, It now has three rooms. The photo is of the original cottage.