EARLY DAYS WITH THE CLEARYS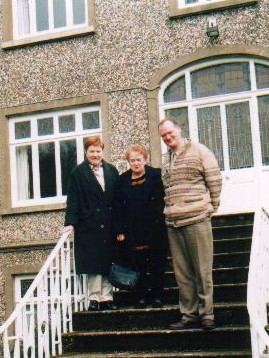 The Cleary family returned to Dublin from London in the mid 1960's. In 1970 they were given the bitch Ch. Killavaney Princess, Mrs. Cleary showed her on Boxing Day 1970 in A.V. Terrier not classified, the judge was Mrs. Dorothy Discon who knew the breed very well and commented that the dog was a very good Glen of Imaal Terrier.
Mrs Cleary got Lulu - Ch. Killaveney Princess in l969 and then bought Ch. Granitefields Young One. She bred them. After that she used Ch. Rocky's Golden Boy. One of these puppies from Lulu was bred back to the mother and then a line of recognisable Glens evolved. From Ch. Killavaney Princess came the first Int. Champion Killavaney Oscar. Killavaney is her daughter's prefix. As time went by she found she could recognise her own breeding - good mouths and no major problems.
True to form when she liked someone Killavaney Princess rolled over to have her stomach scratched.
Dorothy Cleary then transferred the bitch into her name and campaigned her to her title which she gained at the International Soft Coated Wheaten Terrier Club All Breed Championship Show 1974 under judge Mr. Len Pearce.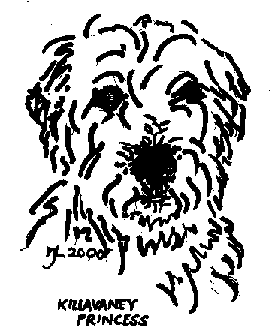 In 1971 the Glen of Imaal Terrier Owners and Breeders Association was formed, the founder members being John Grogan, Tom & Eithne Cleary and Mary Whelan to help and advise. Mrs. Cleary was the first Secretary and represented the breed for many years at an Ard Comhairle. The Club was recognised by the Irish Kennel Club in December 1971. For many years the Club ran successful Breed Championship Shows, when the numbers ran down it was run in conjunction with an all breed championship show.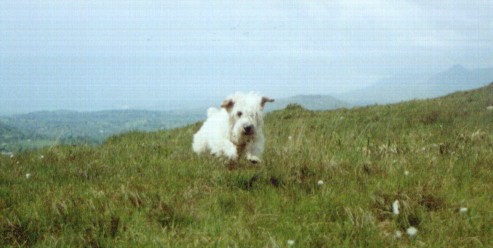 People then exhibiting were John Grogan (Fionn Uisce), the Cleary's (Granitefields), Donal O'Donoghue, John Griffith of Santry, Billy Kane of Rathfarnham, Joe Young of Kilkenny, Sam McNabney and Gordon Jamieson of Northern Ireland. Late in 1974 Donal O'Donoghue made up Ch. Rocky's Golden Boy and much later Ch. Gracideu Maid of Arran. Among the Glen Mr. J. Hurley's dog Mick The Miller sired Ch. Granitefields Young One.
In the following years George Campbell made up Ch. Daleview Delight and the Cleary's Ch. Tigers Girl and Int. Ch. Killavaney Oscar. Mrs. Cleary met Sam McNabney in 1975. They had been showing for some time and Sam expressed an interest in the breed. Mrs. Cleary and Tom suggested he took Ch. Granitefields Young One and Ch. Kay's Hope to show. He later made up Ch. Sammac Maxmillion.
Eamonn Dobbyn came back to Ireland from England around 1980. He Showed Glens with much success, his first Champion was Glenheights Shamrock bred by Jim Duggan.
International Champion Killavaney Oscar went to Dr. Benelli where he got his Italian Title - the first International Champion.
In early 1950 Mr. and Mrs. Cleary bred a litter off Ch. Bella of Granitefields by Ch. Killavaney Oscar, a dog went to a private home in Fairburn Georgia, he was still alive two years ago when Mrs. Cleary spoke with Mr. Spence. In 1983 Mr. Henri Prunaret of the famous Sir Sister Beagles bought Granitefields Mo Cuisle from the Cleary's for his wife. Neither of the dogs were hunted although the Glen is a hunting dog. Henri Prunaret and his wife are in a retirement home and Mandy his Glen still lives with his niece near Boston.