GRANITEFIELDS
Irish Glen of Imaal Terriers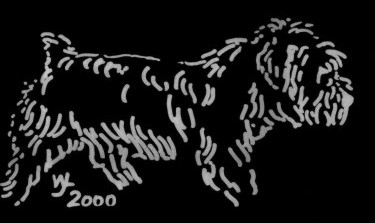 EITHNE CLEARY is the author of the book 'Ireland's Native Terrier - The Irish Glen of Imaal Terrier Reference Book'. Sadly this book is now out of print, and Eithne herself is no longer with us.
Eithne passed away in May 2001, and her beloved husband Tom passed away the following month.
These pages are maintained in their honour.

MIDI file playing is 'The Wild Rover' from Barry Taylor's sequences
This web site was constructed by Wendy Lucas, West Cork, Ireland granitefields@lycos.com
You ARE VISITOR
TO THIS SITE
<script src="http://hit.tripod.lycos.co.uk/tracker.js"></script> <script>LycosHit()</script>